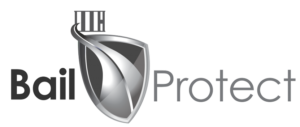 CALL US

0861 001 008

LET US CALL YOU
Bail Protect
Assistance in posting bail for a minor crime
With the police now able to arrest anyone with outstanding traffic fines or traffic offences, the number of people in South Africa who can be arrested and be granted bail for relatively minor traffic offences is increasing. Added to this, the reported cases of unlawful arrest and arrests using unnecessary force are also increasing. We have an innovative service for you providing assistance in posting bail following arrest for a minor crime. This service assists in exercising your legal right.
Bail Protect provides:
Relief - You have peace of mind that we are available 24/7 to post bail on your behalf and thereby ensure that you do not have to spend unnecessary time behind bars.
Recoveries - You do not have to worry about having funds available or being able to access them as we will post bail of up to R3 000 on your behalf.
Representation - OOur expert team provide full legal and administrative support.
For the duration of the claim, you receive:
24/7 and 365 day a year call centre support if you are arrested and require bail;
Legal advice and representation on your rights and posting bail;
Assistance by contacting the police officer on duty to verify the arrest and bail details;
Contact with your family to advise them of bail assistance;
Assistance on your behalf where we ensure that we report to the relevant police station to post bail on your behalf;
After bail follow up and assistance.
* Terms and conditions apply